The Authority OS Newsletter
Build Your Authority. Dominate Your Market. Make a Lasting Impact.
Join over 100+ ambitious entrepreneurs who are dedicated to building their audience, scaling their businesses, and making a positive impact on the world.
Every week, you'll receive expert tips and insights on how to grow your following, monetize your content, and build a brand that resonates with your perfect audience. And as a special bonus, you'll also receive my "One-Hour Influencer" training, which will help you kickstart your journey to becoming the authority and dominating your market.
With Authority OS, you'll get early access to exclusive content, resources, and support that will help you achieve your business goals faster and more efficiently than ever before. Join us today and start building the audience, business, and life you've always dreamed of.
Word On The Street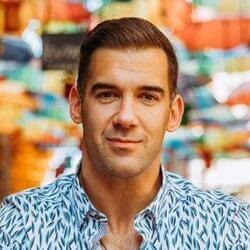 "There are a lot of people that proclaim to be a 'social media expert,' but the fact of the matter is that Alejandro actually is one!"
LEWIS HOWES
The School of Greatness Podcast
"Alejandro is THE social media maven – and I don't say that lightly. He's my "go-to" guy for creating a social media strategy that gets eyeballs and attention."
CHRIS BRISSON
CEO, SalesMSG
"Alejandro is a maestro of marketing, and his results are world-class."
JUSTIN BROOKE
Founder, AdSkills